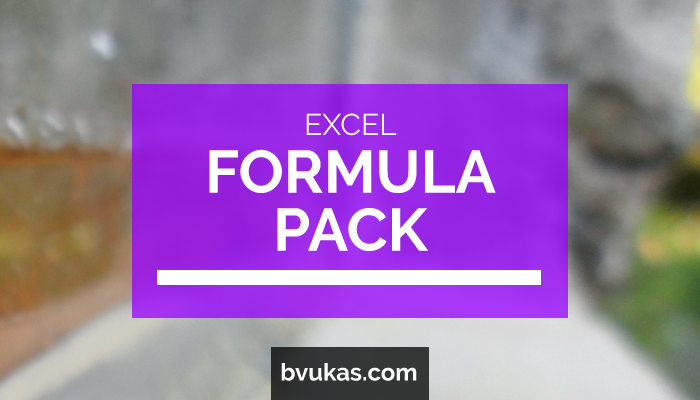 Six new formulas in Excel (on older Excel 2007, 2010, 2011 and 2013)
The Microsoft Excel team just announced six new formulas in Excel 2016:
TEXTJOIN
CONCAT
MAXIFS
MINIFS
IFS
SWITCH
My thoughts on this…
We all love the new formulas. But we also wish the formulas were rolled out to all Excel users, not just users with an active Office 365 Subscription.
Users that are left out are:
Excel 2016 ProPlus users
Users of older versions such as Excel 2007, 2010 or 2013
Excel for Mac users (!!)
Since only a minority of users are on Office 365 active subscription, most people are neglected with this update. So without further ado…
Announcing: Excel Formula Pack
"The Excel Formula ToolPak is a free add-in for Microsoft Excel, that contains high-performance alternatives of TEXTJOIN, CONCAT, MAXIFS, MINIFS, IFS and SWITCH formulas. With Excel Formula ToolPak, you can use all the latest Excel formulas on any Windows or Mac computer. This helps you avoid problems when using spreadsheets from your colleagues or clients that may be created with a different version of Excel. This add-in is *free*, and a public release will be announced soon." —@bvukas
How you can help
Of course, I can't do this without your help and input. Here are six ways you can help:
If you're a blogger or influencer, write about it, or interview me
Share this article with your networks, or discuss on your favorite Excel groups or forums
Upvote this topic on Reddit: https://www.reddit.com/r/excel/comments/4c1kdq/how_to_get_the_latest_excel_2016_formulas_like/
Re-tweet me: https://twitter.com/bvukas/status/713688376512274433
Join the preview beta to help with testing and development
Share your thoughts in the comments section below
If you would like to obtain early access, a private beta is available. To join, send an email to: efp-beta@bvukas.com.
You must log in to post a comment.