What's new in Formula Pack (Beta)
On Monday we released a private beta build of Formula Pack for Microsoft Excel. As we mentioned in the beta announcement, it has a lot of great new features under the hood. Let's take a look:
Instant accessibility via the ribbon
Formula Pack takes advantage of the "Formulas" ribbon tab in Excel to instantly allow you to choose and insert a formula function.
We'll add even more new formula functions as soon as they are published by Microsoft, so you're never left behind!
New formula functions group in "Insert Function" wizard
We've added a new "Formula Pack" group into Excel's "Insert Function" wizard, so you can continue working the way you do.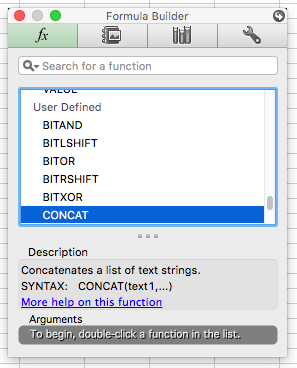 Formula Pack functions on Excel for Mac
Descriptive help arguments
The process of learning new formula functions can be tedious. That's why Formula Pack provides convenient help arguments so you can learn a new function quickly.
Help is just a click away, by clicking on the "Help on this function" link inside Function Wizard: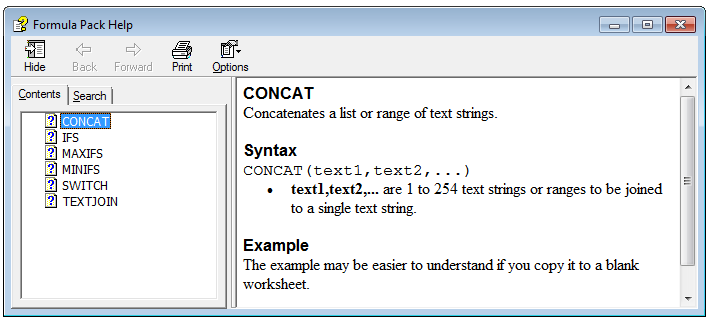 Automated online activation
Activate your Formula Pack license by using the Activation Wizard. When our pricing is announced, we'll offer licences for private use as well as site licenses for corporate end-users.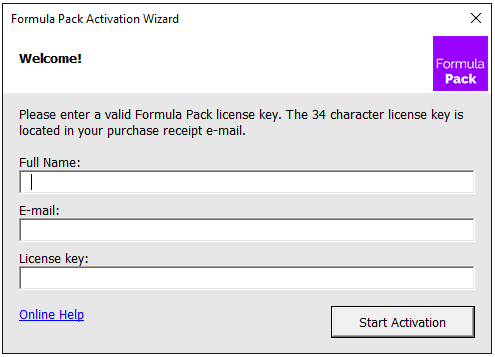 Simple installation on Windows and Mac
We've packaged all files required to run Formula Pack in an easy to use installer, so you don't need to lift a finger. Note that we've tweaked the installer in such a way where you don't need to ask permission from an Administrator in order to install it. On Windows, the installer let's you install even if you have a limited (non-Admin) account!
Quick Start Guide
We've written a handbook to help you get up to speed with installing, activating and running Formula Pack. The handbook link is available inside our private Formula Pack Beta Testers group on LinkedIn:
https://www.linkedin.com/groups/8553119/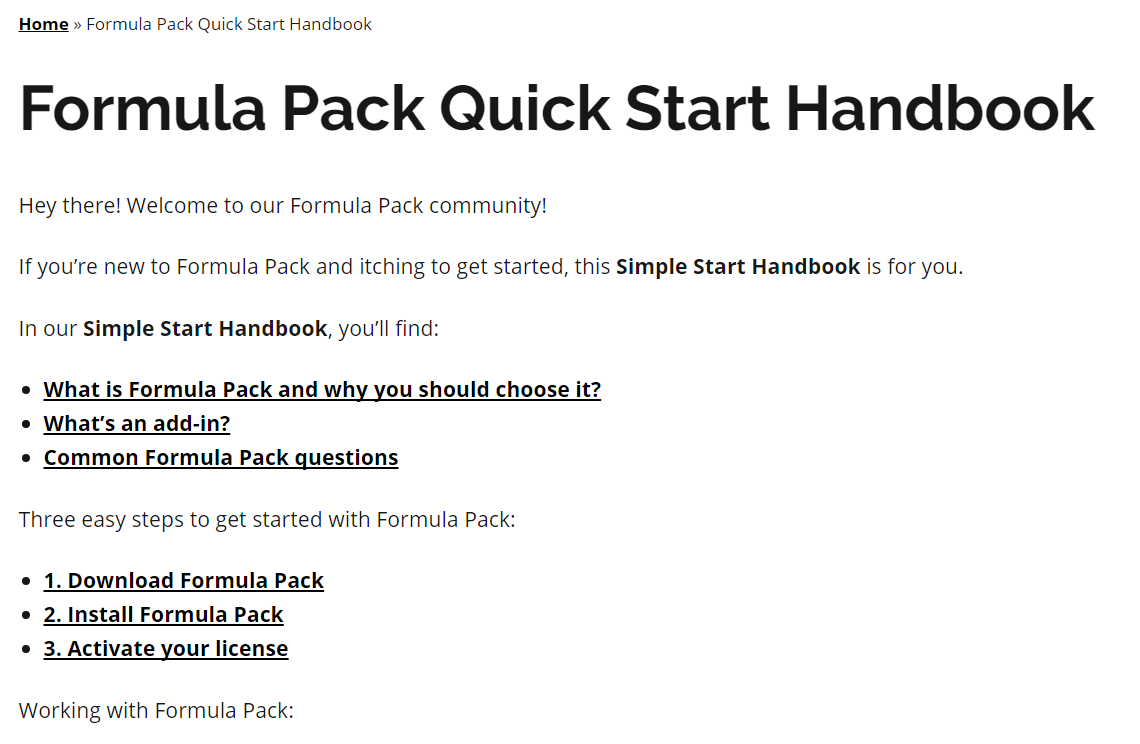 New users can join the Formula Pack private beta today! Make sure you've activated your Formula Pack by using the free license key that's provided for free when you join the private LinkedIn group.